Contact us
: 0086-21-61182423
: 0086-21-61182425
: ROOM 101 NO.16, 6TH BUILDING, 9TH LANE,GUANGYI ROAD,ZHUQIAO TOWN,PUDONG NEW AREA,SHANGHAI
KR FH36 steel plate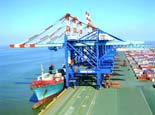 KR FH36, KR FH36 steel grade, KR FH36 steel plate, KR FH36 steel sheet, KR FH36 shipbuilding steel price,KR FH36 steel supplier and manufacturer.
KR FH36 Shipbuilding Steel Description:
KR FH36 steel is a kind of high tensile strength marine steel. As with other grades of steel, they have a specific gravity of 7.8. The KR FH36 grades have yield strength of 51,000 psi (355 MPa), and ultimate tensile strength of 71,000 - 90,000 psi (490-620 MPa). KR FH36 steel can achieve the impact toughness at Celsius degree -60°. All the KR FH36 shipbuilding Steel offered by Katalor Industry can be certificated by Korean Register of Shipping (KR) as per customer's request.
KR FH36 Shipbuilding Steel Application:
KR FH36 Shipbuilding steel plates are mainly used for making the offshore oil drilling platform, the hull of ship building and ship repairing, the platform pipe joints and other components. KR FH36 Shipbuilding steel plates also can be used for producing container and bulk cargo vessels as well as cruise ships, ferries and yachts.
KR FH36 Steel Grade Specification:
Thickness:4 mm to 260mm,
Width: 1200mm to 4000mm
Length: 3000mm to 18000mm.
KR FH36 Shipbuilding Steel Chemical Composition:
Grade

C %

Si %

Mn %

P %

S %

V %

AL %

Cr %

KR Grade FH36

0.160

0.1-0.5

0.90-1.6

0.025

0.025

0.05-0.10

0.015

0.200

Cu %

Mo %

Nb %

Ni %

Ti %

N%

0.350

0.080

0.02-0.05

0.400

0.020

0.009
KR FH36 Grade Ship Steel Mechanical Properties:
Grade

Thickness(mm)

MinYield(Mpa)

Tensile(Mpa)

Elongation (%)

Min Impact Energy

KR Grade FH36

8mm-50mm

Min 355Mpa

490-620Mpa

21%

-60

34J

51mm-70mm

Min 355Mpa

490-620Mpa

21%

-60

41J

71mm-100mm

Min 355Mpa

490-620Mpa

21%

-60

50J

The min impact energy is longitudinal energy
Katalor Industry is one of the biggest steel suppliers in China. Katalor Industry also is a professional steel company in manufacturing and exporting KR FH36 shipbuilding steel plates and sheets. Our KR FH36 steel plates have been exported to worldwide shipyard and ship building company.If you have any needs in KR Grade FH36 steel plate price, please feel free to contact us.